Aashna's Story – You Always Have A Choice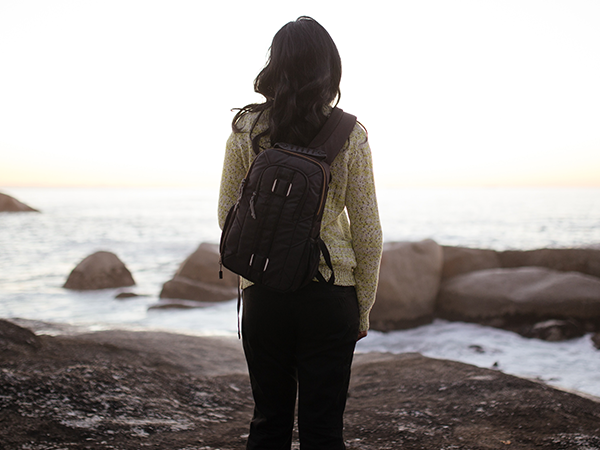 For personal reasons, the author has wished to remain anonymous. Out of respect, we have used an alias name.
There's a saying, a father holds his daughter's hand for a short while, but he holds her heart forever. My Dad was my world. We were a family of four, my father, my mother, my brother, and I. My brother was always my mom's favorite and my dad's. I remember my dad pampering me and taking my side all the time.
I still remember the night when my dad was suffering from acute chest pain, I was in 9th grade. I was too scared to see what was happening. He passed away that night from a heart attack. The realization shattered me into a million pieces and I couldn't accept that he was gone. Following this incident, loneliness took over. The pain of losing my father was unbearable. It had a big effect on my studies and the way that I functioned in life. I felt all alone; I looked for my dad's presence everywhere. I had to make a choice; to move on or to hold on. 
In 10th grade, my results were sub-par, far below what I was capable of. I was still a bright child; however, I was not able to do my best. Due to my low scores, I couldn't qualify for my dream university and had to settle for whatever I could get. I ended up choosing science as I wanted to be an IITian. In time though, the pressure of being compared to my cousins and the constant taunting from my family played a big role in my mental health going in a rapid downward spiral. 
The same story repeated itself during my 12th grade, only worse. I was broken and so was my dream of being an IITian. So I chose to be an engineer instead. We ended up taking an education loan as my mother couldn't afford the high tuition fee. My brother was always there for us though. He was an engineer with good pay. Soon after, he got married and we moved to Diva. Being a lot further away from college, traveling along the hectic schedule was extremely exhausting. However, it wasn't enough to make me give up and I kept giving my best. I wanted to get selected in the campus interviews but then again I didn't. My morale hit an all-time low but in time, I managed to land a job to pay my tuition fee. 
Making the right choice isn't always easy. Although I didn't get my dream job with my "Can Do" and "Never give up" attitude, I still haven't given up, I'm slowly and gradually and surely getting there. Even though I failed so many times, I have not given up. I will make myself and my family proud. Life goes on, I still miss my dad. I'm sure that he's up there somewhere looking down on me with a smile on his face, showering me with blessings.
I miss you dad!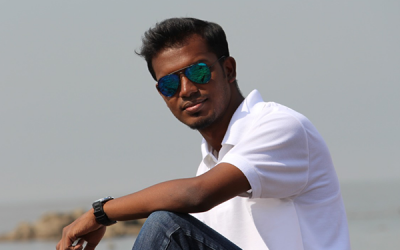 "Survival can be summed up in three words―never give up. That's the heart of it really. Just keep trying." ―Bear Grylls
I have this amazing gift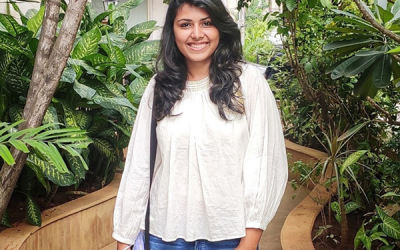 Hi! I am Samiksha. I am a final year Engineering student and an aspiring artist. Here I am, willing to share about my experiences with depression and anxiety