ASHWINI'S STORY- CHOOSE TO BE KIND
In a world full of hate, choose to be a better person, choose to be kind, Because, each person you meet is going through something. 
Here I am, to share a happy story from my life. When I was 19 years old, I came across an organization that was involved in doing social activities and I decided to take an active part in it. Later, in January 2019 highly inspired by them, I and my brother started an initiative named 'Helping Hands Yuva Foundation' for helping those in need. In the beginning, we used to gather our friends to collect some money and help a few people by distributing food or even planting trees in nearby areas. 
Due to my brother's studies, he could not continue being active, but he helped in every possible way. And during that time I started heading the initiative. It was difficult for me to arrange events but I tried my best and used to take time out on weekends when I was free. I and my friends did so many events together including environmental causes like planting trees and distributing sanitary napkins to women in slum areas, etc.
Even though I was very young, doing these things gave me a lot of happiness. I am glad that my parents supported me in this. Later seeing the good work few restaurants approached us for donating the remaining food to the needy people in the area. My brother was so happy to see this initiative grow. Recently we started career counselling in various schools. We get experts on board and approach schools for free career guidance sessions. This has helped a lot of students. 
We tried to reach out to each and every area; we were featured in a few news articles and news channels also. It's been almost 2 years since we started doing this and now we even have departments to handle different each category. 
A few months ago plastic was banned in the state. We took hold of that opportunity and provided employment to some housewives by giving them the work of making cloth bags. All the profit from the sale was shared with them, so they could look after their family and be independent. 
Though I do such serious work, I am a very lively girl. I like to constantly try out new things. In this lockdown, I even started baking cakes!
Currently, I am pursuing my studies and aiming to grow this initiative even more. I am glad that I was able to do something for society and get so much support in return. 
I really believe that not every story should be about struggle. Everyone deserves to be happy. Well, this was my little story and I hope it inspired you a little. Next time when you see someone in need, be kind. Please don't think twice before lending them a helping hand.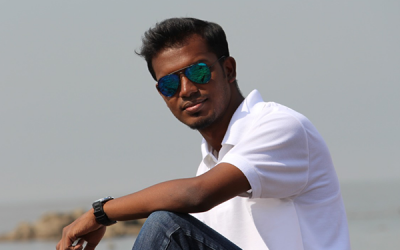 "Survival can be summed up in three words―never give up. That's the heart of it really. Just keep trying." ―Bear Grylls
I have this amazing gift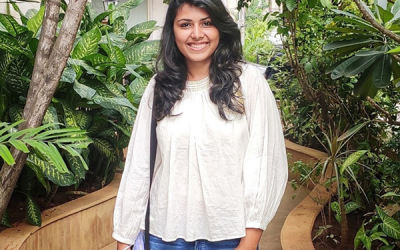 Hi! I am Samiksha. I am a final year Engineering student and an aspiring artist. Here I am, willing to share about my experiences with depression and anxiety