Nilay Agarwal Story – Go For It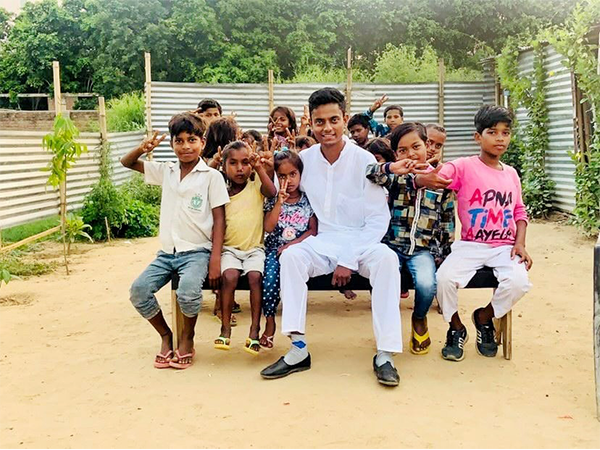 Hello Everyone, Myself Nilay I am an ontologist by profession, Life was going on until one day (Sept 2018) I got a news of my friend, she met a road accident, she was admitted in Sir Gangaram Hospital in Delhi and was struggling between life and death, Well this news scattered me from inside.
Just a few days back her marriage was fixed and we all were happy for her, she fought till her last breath. I was so sad and depressed at the moment I came to know she's no more. Few days I was upset, the incident was disturbing. I realised, LIFE IS UNCERTAIN. I always wanted to do something for others and for the community. That day I decided to do something that I always wanted to do. I opened an NGO by the name of my late friend 'Vishalakshi Foundation' in January 2019 as a tribute to her. At the start, I asked my friends for help, they told me "if you feel for them, just help them occasionally, you will feel good". However they were concerned about me and my job.  But the urge to do something was high. Then I researched a little and I came to know that almost 20 crore people sleep hungry everyday in our country and this made me cry. 
One day I visited the local NGO and helped the children out there and I felt really good. I started doing this every other week and started posting things on Instagram. Some of my friends realized that I am doing something good and then they started joining me in social work. We reached out in 7 cities( Delhi | Gurgaon | Lucknow | Banda | Amroha | Noida | Fatehpur) and Served meals to 1.5 lakh hungry people,  but the volunteers were less. Slowly slowly our community got stronger and now we have 1500+ volunteers overall India. In this covid situation we distributed 25,000 grocery kits to the needy families, plus adopted a whole slum in Gurgaon. We also built a school for the children over there for free. Our project went successful and we named it as "Dream Slum". Now we have opened 2 more schools in just 6 months and named them Dream School. We wish to open dream schools across the nation so that no child is deprived of his/her basic right of education
I am happy to share that our efforts were appreciated by the Governor of UP Smt. Anandiben Patel Ji at the Raj Bhawan. We were a part of 20 other NGOs who were shortlisted for this appreciation and we were the youngest as well. However I started this all from my own savings and with time people started joining us.
I just want to say one thing, LIFE IS UNCERTAIN, GO FOR IT AND LIVE A LITTLE. Living for ourselves is easy but living for others is difficult yet satisfying. I feel great looking at my whole journey of pursuing my dream, A long way to go.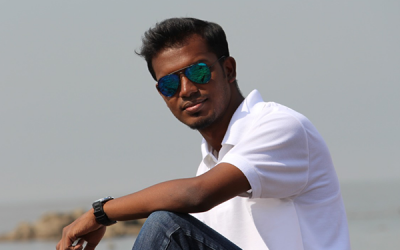 "Survival can be summed up in three words―never give up. That's the heart of it really. Just keep trying." ―Bear Grylls
I have this amazing gift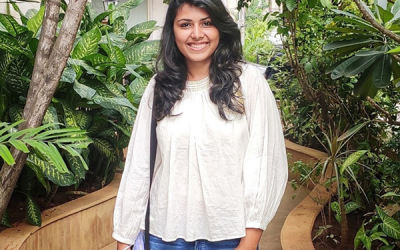 Hi! I am Samiksha. I am a final year Engineering student and an aspiring artist. Here I am, willing to share about my experiences with depression and anxiety