Paras's Story – It's Okay to Fail in Love.
It's okay to fail in love.
For personal reasons, the author has wished to remain anonymous. Out of respect, we have used an alias name. 
Hi everyone, myself Paras, a civil engineer by profession and a poet by passion. We all have experienced a first love or something close to that feeling during our school time. This is my love – no, this is my story.
When I was in 9th standard, I had that fuzzy feeling for the first time. I might have been too young to understand the depth of such an emotion, but it was not something I could control. I had a crush on one of my friend. We use to attend the same tuition classes. One day on the way to returning home, I was waiting for her to tell that I like her, whilst my friends were teasing me by her name. She came along with her friends but I was not able to stop her due to my fear.  After that embarrassing moment, I decided to call it quits because, I was afraid of making her uncomfortable. Also, our board exams were done around that time and it was the time to get serious about making career choices. I was always fond of writing, so I wished to pursue Arts however; my family didn't allow me to do so. They made me choose Science because they were worried about my future. So, that's what I ended up choosing.
During my junior college I was in a relationship with the same girl I had a crush on in school time. To my utter surprise, she proposed to me after knowing that I liked her. I was so happy that even though I had to sacrifice my desired career choice at the least I was with the person I dreamt about from my teenage years. Everything felt right. 
But, I don't know how and where things went wrong and she started ignoring me. When I tried to ask her what's the reason, she said nothing and broke up with me. Just like that, without giving me a head's up. 
I was shattered, more because I had zero idea why it happened and where I went wrong. It broke me from inside as I had loved her with all my heart. It made me spiral into sadness and with that ruined my mental peace. Somehow, I came out of it and focused on my career.
Later on in life, I wanted to switch my career to Mass Media during graduation, but again due to family pressure I was forced to take Civil Engineering because, my dad was in same field and he wished for me to be his partner in his business. I felt very dejected. Studying for the field I am not interested in was so difficult and super tiring. I almost failed in every other semester.
One day in a birthday party I met a girl, she was studying with one of my friend. I liked how she talked to strangers and her sober behaviour charmed me.  But having experienced heartbreak before, I did not want to take risk of falling in love, so I decided to keep it quiet. When my friend came to know that I liked her she told me to try to connect with her. I was in a dilemma because I was not able to figure out what went wrong in my past relationship and I did not wish to repeat that.
However, one day to my luck, she confessed that she likes me too. My friend arranged a meeting with her so we could talk and understand each other. I met her and it was a lovely day filled with deep conversations, joy and laughter. Everything was going well but, suddenly she stopped talking to me. When I demanded answers, she told me that her parents will not be ready for this relationship. 
Yet again I felt broken and alone. After failing so much in relationships,  I decided not to fall for it again until it feels ok from both the sides. I started to pursue my passion of writing to keep myself busy and occupied.
Once I was done with my engineering, I started working with my dad. I was not that happy with my civil job but I continued poetry writing. I started a poetry page and currently I have 5,000+ followers who genuinely like my work.
I am feeling better knowing that even though I was not able to pursue my career according to my wish, I made it till here and get to enjoy my passion every single day. I have also attended some open mic sessions and one day I was invited to perform on my dream platform 'Habitat'. I was on the seventh cloud while performing there.
All these experiences pushed me towards my betterment.  I would like share one of my favourite lines from my one of my Urdu poetry.
"Bas thode kuch khwaab lekar aaye hai iss duniya me,
Aur dher saari yaadein lekar jeena hai."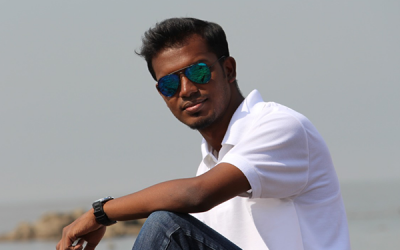 "Survival can be summed up in three words―never give up. That's the heart of it really. Just keep trying." ―Bear Grylls
I have this amazing gift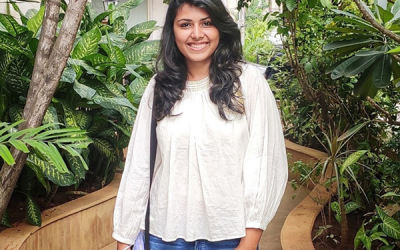 Hi! I am Samiksha. I am a final year Engineering student and an aspiring artist. Here I am, willing to share about my experiences with depression and anxiety