Priya's Story about following her passion
For personal reasons, the author has wished to remain anonymous. Out of respect, we have used an alias name.
My story is tied in with giving another opportunity to my life. We as a whole are worried about our professions and there's a stage after leaving school where we get confused as to what we need to do with our lives. Some are much engaged and have clear objectives throughout their life. In any case, some are like me who are interested in endless amount of things that it's difficult to zero in on one. It would have been simple for me if the new education policy 2020 was presented before. Like I could have sought after law and learn guitar simultaneously. However, it was not the reality.
For the most part we settle on decisions relying upon our interests, a few decisions are made under pressure by family and some because of bonds where you would prefer not to get detached from the person with whom you have gone through long periods of companionship. So I choose a career (Company Secretary) same as my closest friend. Essentially it was her decision however I didn't want us to separate so I too I chose the same. My interest was always in teaching, I really wanted to be an educator and I thought once I finish with CS I will start teaching.
The first level was cleared by the two of us. Before the classes for second level started, I got news which left me completely stunned, it from my closest friend. She said that she was changing her field from CS to LLB and she had begun her preparations for CLAT from a different institute. Here I was stuck questioning myself "What I will do now?". I felt vulnerable; I couldn't simply change my field again, so with a heavy heart I continued with CS. However, everything fizzled in second stage as my heart wasn't really in it.
I had a lot of family pressure/ parental pressure on me, pressure to succeed and to focus better. I was so discouraged, that I started having self-esteem and confidence issues. I could not even disclose to them that I choose the wrong career and the setback that I received after my best friend decided to choose some other path, I was stuck, worried and stressed. Nothing was working out and I was giving up.
Soon after, I pulled myself up and I chose to offer a chance to myself and I joined elementary school, this was the best decision of my life. Teaching never felt like work, it was genuinely something I appreciated and something that came naturally to me, the limitless love from little children was pure euphoria. Since that day, I have never had second thoughts as to why I dropped out of CS. I discovered that individuals will come and go from my life and the choice that they make will solely be theirs and not mine, it has got nothing to do with me. My intention behind this story is to tell to you that never be so dependent on someone that you overlook yourself and your needs. People come and go in your life, and every individual has a tiny part in your life, don't make decisions out of attachment. While making a life changing decision, listen to your gut and use logic, don't be afraid, don't think about success or failure, only think about if this what you want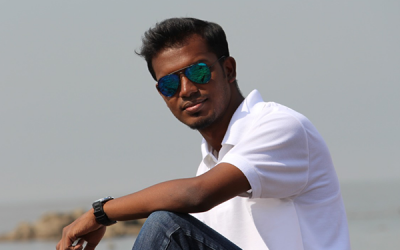 "Survival can be summed up in three words―never give up. That's the heart of it really. Just keep trying." ―Bear Grylls
I have this amazing gift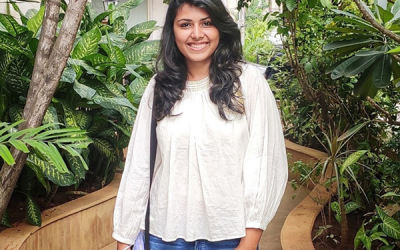 Hi! I am Samiksha. I am a final year Engineering student and an aspiring artist. Here I am, willing to share about my experiences with depression and anxiety