Understanding Happiness – The Secret to a Happy Healthy Life
Take a moment and remember the last time you felt like you had a purpose to live, your internal being was satisfied to be in the moment, and that moment could not be replaced by anything. Happiness is nothing else but a state of satisfaction and contentment. Happiness is not who we are, or a trait that we possess, but a state/feeling in which we are, hence, it is not stable and it keeps on coming and going internally and externally. Here's what we can do to have a happy healthy life.
Is Pleasure the same as Happiness?
– Drawing the line.
We often use the terms happiness and pleasure as synonyms; however, they are NOT the same. Happiness is a state of contentment; however, pleasure is a less stable, in-the-moment feeling. Pleasure is more sensory-related such as eating good food or visiting your favorite place. Happiness, although not stable, is a state which resides for a longer period of time, while pleasure can come and go in seconds. Pleasure can enhance the feeling of happiness, however, happiness is associated with life experiences that can be remembered.
Finding Happiness:
Let us now dig deeper into individual happiness. In our daily lives, we often experience multiple types of happiness but often fail to appreciate them because we are busy focusing on things that don't matter much. Few rely on material possessions while few focus on being a happier version of themselves. Identifying your everyday moments is nothing short of being satisfied with yourself and your life. Start with making a note of everything that made you happy and everything that made your day unpleasant.
Understanding Hedonic Happiness:
Hedonic Happiness comes from the Greek philosophical theory, which is based on the fact that a person's main objective in life is to attain and gain pleasure as much as possible while avoiding unpleasant experiences.
Eg: There are many people who value materialistic goods as a source of happiness and indulge in buying and spending. However, if you notice that buying a dress or a phone may get pleasure, but this soon withers away in a short time span. This can be seen in association with hedonism- spending money to avoid some kind of pain or unpleasant feeling.
Activity: Try to list down 10 instances when you indulged yourself in material things in order to avoid an unpleasant situation. Reflect and ask yourself, what made you do it, why did you do it, and how you could have avoided it.
Understanding Eudaimonic Happiness:
This theory of Happiness was something that Aristotle propagated. According to this, a person's overall self-development- which is an amalgamation of their good times, achievements, failure is something that would contribute to a person's overall happiness. This theory does not restrict a person to not experience unpleasant experiences but sees it as a big role in a person's overall development.
Eg: The state of feeling when you are able to get a job and provide for your family, your achievements and failures that contribute to the person you are, reaching a point where you find your true potential while making yourself and others happy, can be explained with this theory.
Activity: Make a list of 10 instances, this can be both your achievements and failures, and then think about what good thing happened because of that. While we often focus on the present moment, we often ignore the magic of what the future holds, the little moments that made you the person who you are.
*DISCLAIMER*
The following content is for information purposes only. We, in no way claim or assure that using the information can be a substitute for any kind of medical treatment if any. If you are diagnosed with any kind of medical/clinical condition please do not avoid visiting a professional.
ABOUT THE TENDER CURVE:
Our purpose is to spread positivity and motivation by focusing on self-love and self-care. We also work towards reducing the stigma around mental health and by creating mental health awareness through our blogs.
People today have forgotten how to be happy; they have forgotten what it is to be inspired what it to be real & motivated. We all are so busy with our daily lives today that we have forgotten to take time out for ourselves.  We are here to remind you that you are special in your own ways. We are here to remind you that it's okay to not finish a task, or meet deadlines, its ok not to be ok! You deserve to be happy, you deserve to smile, you deserve to be cared and loved.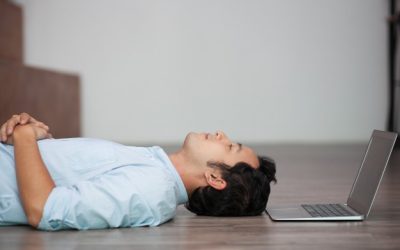 For anyone having any illnesses, especially related to mental health, talking to anyone about it can seem extremely difficult be it even with a mental health professional.
Depression as a topic might not have been widely discussed in the past but the times have changed now. People are coming to terms with it and are trying to be more open about it.