Preetam Mahajan's Story – "07 to 70"
We all have known the stories of success and successful people. But we do not know the number of failures they have aced before they had a success story of their own. We all aspire to be someone who has achieved name, fame, and identity, which makes someone a very special person. We all have plans for our future; I would rather say it as our dreams whilst we were young. But as we grow, life changes, things change, people change, and then suddenly our dreams start to vanish. I would love to quote John Lennon "Life is what happens to you while you're busy making other plans". So that's me, let me take you through a joy ride of a quick recap of my life story, my story of "07 – 70".
 I was an average student in my school, very obedient, introverted, kind, believed in underdogs, became friends with them who were always ignored, I was always bullied for my choice of friends, and the way I spoke for truth and justice. I scored above 75% throughout my schooling. I acted in plays, sang in competitions, I played basketball for my school, was a cricketer as well. So to sum up, I was Jacks of all but Master of none. In all this, I had one fear, fear of Mathematics. I used to hate numbers. I had failed in my school tests in Geometry (9th and 10th). I used to vomit every day; I had a phobia of numbers.
My father was told by the counselor, not to pressurize me over Mathematics. I realized over the course of the period that numbers are not my cup of tea. I wanted to be an engineer, like all other friends of mine. But knowing that I lacked badly at analysis and analytical skills, my father decided that I should take up commerce. Unwillingly, I decided to do it on my father's decision.
My father then decided that I should study Chartered Accountancy and be a CA. Although, I wanted to study MBA and start my own business. I was given a choice, if I want to do an MBA, I need to be a merit holder in the 12th, my father wouldn't pay anything for my graduation. If I don't get good marks, I would study for CA. It was a good deal, a fair chance. I had two years to study, I chose Mathematics again. My father said to me one thing, phobia means fear, you are not mentally ill, there are special and differently-abled kids who have done wonders, all you need to do is fight your fear. So I started studying my basic Mathematics. Decided to revisit my basics and start preparing to fight against the numbers.
I studied for 12-14 hours a day for my 12th boards; unfortunately, I couldn't get into the merit list. I missed it by good 40 marks. But hard work paid off, the fear of Mathematics had been somehow reduced. I even scored above 80 in math out of 100 on my boards. So quite an achievement.
I carried that momentum into my CA, was one of the students who cleared my CA 1st year in my first attempt. Also, topped my University during the first year of my Graduation. The same year I started my internship with a CA. I was only 17.5 years of age when I had received my first paycheck of ₹750. Days changed, I had to work and study alongside. It wasn't easy, I was naive and I found it difficult to do it both. I lacked maturity; I didn't understand how to balance work, personal life, and studies. Difficult times started when my father was hospitalized, my both Kaka were hospitalized, my Grandma fell down and broke her hip bone at the age of 80. Suddenly all started to fall down like a pack of cards. Financial problems, office pressure, personal life issues, studies, lack of maturity, and no guidance on what to do. This all took a toll on my studies.
Eventually, I failed thrice in my 2nd-year exams for CA. I used to fail by 2 or 3 marks. I didn't realize what went wrong. In the midst of all this chaos, the reason behind failure was unknown, everyone in my family supported me since I was working hard but not getting the success. Then in my 3rd attempt at clearing the exams, I chickened out in the exam hall, I found the test very difficult, in anxiety, I left the paper half-written and came back home. That was my costing paper. I scored 7 marks. I have looked like a laughing stock by people around. I was ashamed of myself. I had guilt, disappointment, and shame for letting myself and my family down. I was 21 and yet couldn't clear my 2nd year.
It was 1st October, my internship had ended on 30th Sep (served 4 years as an intern), I called up a small family meeting, I had my Kakas-Kakis, grandma, and my parents together. I told them, my next attempt is in November, 30 days from now, hence, it's just one opportunity for me to crack this. It's now or never. I told them I need their full support, no one would ask me questions on my sleep schedule or my food schedule. I would request everyone to keep me aside from all festivals, relatives, and family occasions. Only if someone passes away, inform me, else, assume I am not available. Everyone agreed and then I drafted a 24 hours plan.
This had a plan of how I would be spending every hour of my time, 6 hours of sleep, 2 hours for lunch, dinner, and washroom breaks, and 16 hours of study. Out of the 16 hours, 8 hours for costing, 4 hours for Information Technology, and 4 hours for Taxation. I had an honest discussion with myself; I criticized myself for not working hard on the topics which I felt very difficult. No doubt, it was very difficult to study them without any tutoring. But it wasn't an impossible task. I targeted to face my fear again, reminded myself that form is temporary but class is permanent. I had overcome the fear of Mathematics, this time it's Costing. I regrouped my thoughts and courage, I started correcting my basics again, started with baby steps, I kept reminding myself, it's now or never. Every time I felt like quitting, I just sat down and reminded that it's difficult, but not impossible. I started gaining some momentum and confidence. I was never off track. On the day of exams, I was not at all afraid. I was ready to give my 100%, as this time, I was fully prepared. My exams went well
The results were in Feb, so I decided to start getting tutorials for my CA Final exams. So I moved to Pune, where there were at least 200 students, who had already cleared their 2nd year. But I was the only one who had not cleared, waiting for my results. Things weren't easy there as well, since I was still recovering from those traumatic experiences of failing and coping up with the monstrous syllabus for the finals.
On 2nd February, on the result day, the results came out, I PASSED. I was in joy and tears. Not just for the reason that I passed, but I had scored 70 marks in Costing, 69 in Taxation, and 50 in IT. These were the best marks that anyone could get in CA. All that hard work, that pain, the suffering the sleepless nights, and my family's support, everything was paid off.
It was no turning back by then, I had a path to success, I knew the ingredients of success, I knew the success mantra. I just had to be CONSISTENT. With the same planning and thought process, a little more effort, thankfully, I cleared my CA Finals as well and on 19th July 2012.
With the rights bestowed by the Constitution of India, an average guy who was bullied throughout his life fought against his own weakness and the people around, a fighter who didn't quit, rose up to the occasion and became CA PREETAM MAHAJAN.
Today I am a Manager at a European Investment Banking Company, I own a Photography Venture (professional photographer) and I guide students difficulty in their careers.
That's my journey from 07-70.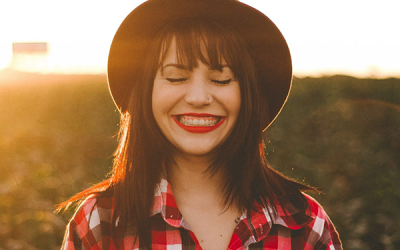 Take a moment and remember the last time you felt like you had a purpose to live, your internal being was satisfied to be in the moment, and that moment could not be replaced by anything. Happiness is nothing else but a state of satisfaction and contentment. Happiness...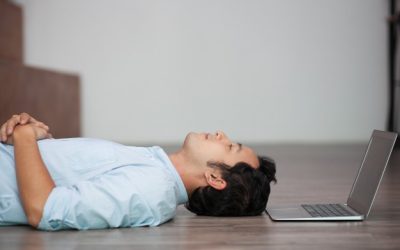 For anyone having any illnesses, especially related to mental health, talking to anyone about it can seem extremely difficult be it even with a mental health professional.