Understanding Tracking – Importance of Monitoring Your Life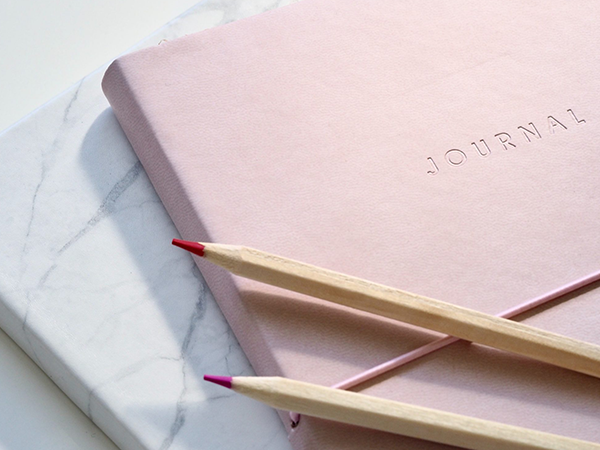 Tracking activity: Take your weighing machine and weigh yourself. Note the pounds that are counted on the scale. Now keep a track of everything that you are eating on a daily basis and weigh yourself after a gap of 14-20 days. What do you see? When you weigh yourself as well as observe what you eat, you will realize that it is because of the concerned eating cycle that you have either increased or decreased pounds.
Tracking is a self-reflective technique used to monitor activities such as health, habits, emotional changes, triggers, mood, sleep, and alter them if necessary, in order to find balance and good wellbeing. When you link the above activity to this concept, the purpose is to gain awareness and in this case – keeping an eye on your food consumption and seeing the results. This is what tracking does: it allows you to monitor the various spectrums of your life and see the difference after possible actions are taken to alter them.  Tracking can be considered as an essential part of goal-setting.
Challenges in Tracking – Identifying the Road-blocks!
Inconsistency:
Tracking anything in life and making it a routine can be challenging in the beginning. When not attended on a regular basis, it can lead to inconsistency. What needs to be kept in mind is that results will be uneven if tracking is inconsistent. For accuracy and authenticity, consistency is a must.
Overwhelming:
Yes, even tracking can get overwhelming and it is absolutely justifiable! When the method of monitoring is used, it means you are being exposed to the negative parts of your life be it food, exercise rituals, or simply how lazy you can be. The reason tracking is a part of your life is to better you as a person. In spite of being overwhelmed trying to stay motivated.
Negativity:
This can be spoken in terms of the above point. When exposed to our "not so good" side like bad habits or negative patterns, we tend to become de-motivated and turn to negativity rather than focusing on the outcome. Again, tracking is a part of our routine for a reason, and keeping this in mind and moving ahead is the important key at all times.
Liniency:
When new activities are incorporated into the daily schedule, in this case- tasks to better our lives, it often becomes difficult to follow as we are not habitual to them. This can turn to leniency. In order to stay motivated and ditch the leniency, we need to be consistent in completing the said task.
Other factors:
One of the most used self-reflective methods is Journaling This activity not only helps in giving mental clarity but enhances the flow of emotions and is an excellent self-reflective technique. There are many books that are specifically designed with the aim of combating stress using art-based coloring books. They are fun, cheap, require no guidance, and have proven to be useful.
Types of Trackers: there is one for all!
Trackers for specific needs are designed keeping in mind the necessary objectives that revolve around the main need. Trackers are getting very popular these days and come in both hard form (books, notes) as well as soft copies that can be printed.
Charts:
These include pages that have spaces where you can write what you want to track. These come in the form of daily or weekly charts and their design is based as per the gaps between days or weeks.
Journal:
These are the simplest types of trackers. It includes writing about what you want to track or even buying journals that are specifically designed in the form of bullet journals, productivity journals, mood and sleep trackers, etc. Due to the success of such trackers, journaling is highly recommended for therapy purposes.
Apps:
Trackers are also ruling the technology world. There are many mobile apps that are focused on tracking mood, sleep, and are also designed specifically for women in the form of monthly menstrual cycle trackers. These can be easily downloaded and are very convenient.
Recommend Therapy
Sometimes, the reason why a person is hesitant to take therapy is that they feel they do not really need it. This happens due to their inability to recognize the intensity of the stress they are undergoing.  Help them realize that no matter how small they think their problems are, therapy helps. Destigmatize their ideas and recommend counseling or therapy as it is a safe space for everyone's problems.
DIY Tracker: Making your own Journal Tracker!
Materials Required:
A blank book/ journal of your choice
Colourful markers/ sketch pens
Some stickers or confetti (optional)      
Steps:
1) Identify what you want to track, it could be a habit you want to change or to track your physical progress.
2) Decide the duration– if your journal is going to be a daily, weekly or monthly tracker.
3) Once the above points are accomplished, start researching other important needs that are centered around your main issue that is to be tracked. Take the help of a professional if the tracking is recommended by them.
4) Post this, start doodling in the blank journal. You can use ideas such as making a monthly calendar, a to-do list, or a check-list; anything that pleases you.
5) To make your tracker interesting and fun, make it colorful, use different papers to decorate or doodle your favourite characters!
6) Lastly, be consistent- try and stay motivated by writing affirmations on each page of your journal and complete the tracking!
To conclude,
Tracking is a wonderful exercise as it makes a good proof of your progress. It motivates you to work hard on yourself and is a great self-reflective measure to attain your goal. It is also a great activity of self-care. Tracking is indeed a part of productive life and ensures a happy living!
*DISCLAIMER*
The following content is for information purposes only. We, in no way claim or assure that using the information can be a substitute for any kind of medical treatment if any. If you are diagnosed with any kind of medical/clinical condition please do not avoid visiting a professional.
ABOUT THE TENDER CURVE:
Our purpose is to spread positivity and motivation by focusing on self-love and self-care. We also work towards reducing the stigma around mental health and by creating mental health awareness through our blogs.
People today have forgotten how to be happy; they have forgotten what it is to be inspired what it to be real & motivated. We all are so busy with our daily lives today that we have forgotten to take time out for ourselves.  We are here to remind you that you are special in your own ways. We are here to remind you that it's okay to not finish a task, or meet deadlines, its ok not to be ok! You deserve to be happy, you deserve to smile, you deserve to be cared and loved.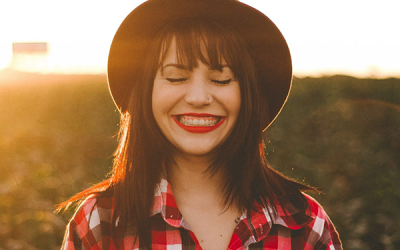 Take a moment and remember the last time you felt like you had a purpose to live, your internal being was satisfied to be in the moment, and that moment could not be replaced by anything. Happiness is nothing else but a state of satisfaction and contentment. Happiness...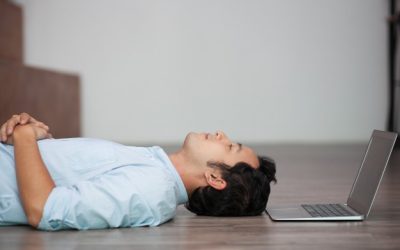 For anyone having any illnesses, especially related to mental health, talking to anyone about it can seem extremely difficult be it even with a mental health professional.